Our courses provide students with an awareness of broad range of knowledge required in modern management and Information Technology. It equips them with fundamental knowledge to enable them to meet their own individual needs and career plans. The course aims at developing the analytical and behavioral skills so as to equip them with a deep insight in the specialized areas of business and information technology world.
As an institute, I.T.S stands committed to retaining flexibility and responsiveness to the corporate world. With this vision, I.T.S has introduced Value Added courses for its under graduate students which bridges the gap between academia and the industry.
In these courses students study the basic disciplines relating to management, finance, retail, marketing and information technology.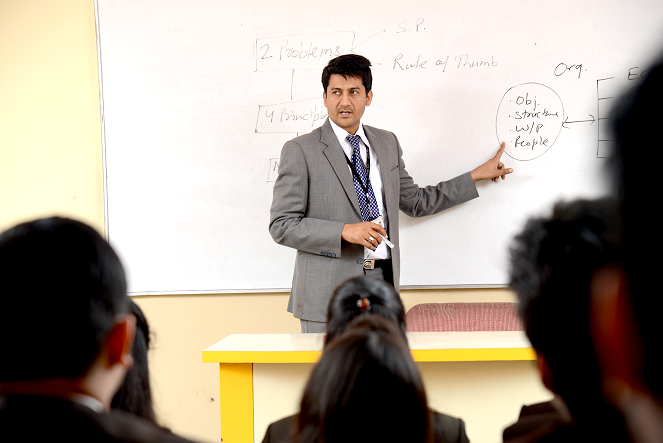 Programmes that we offer are:

BCA (Bachelor of Computer Application)
The Bachelor of Computer Applications (BCA) affiliated to Chaudhary Charan Singh University, Meerut is a three year regular degree course. It is equivalent to B.Tech /B.E in Computer Science or Information Technology.
I.T.S BCA Program has been recognized as "Best Computer Application College in India - 2016" and awarded for Outstanding and Exemplary Contribution to Education by Centre for Education Growth and Research (CEGR) for the year 2016.To stay ahead our BCA program is integrated with latest trends and technology by providing the students value added certification courses.
To keep abreast of the spoken language we at I.T.S provide foreign languages like French and German.To enrich our program we conduct regular Guest lectures/CEO talk,Industry visits and workshops which would bridge the gap in industry academia interface.
To impart global education and overall grooming programs like Personality development classes, Career counseling sessions are incorporated in the time table.The ICT facilities and other learning resources are adequately available in the institution for academic and administrative purposes that create an ambience conducive to academic activities and holistic development of students and imbibing the values of discipline.
To have teaching learning environment students are engaged to have access to technology and information retrieval on current and relevant issues. Each student is focused and helps to become technocrats with concept oriented knowledge through high quality teaching, supplemented with practical skills. The course emphasizes on overall development of the students with integrated teaching approach and equip the students with a requisite insight for developing IT related skills and grooming them towards becoming good software professionals.
.
BBA (Bachelor of Business Administration)
To impart high quality management education at the undergraduate level the Institute offers BBA (Bachelor of Business Administration) with an affiliation from Chaudhary Charan Singh University, Meerut. Our course is designed to be very intensive in its academic and co-curricular inputs with a series of Value Added Certification Courses, Personality Development and Career Counselling sessions, Social awareness courses and Foreign language classes We ensure that the essence of the curriculum has reached the students through adoption of a multi-pronged methodology of teaching in the form of Guest lectures, CEO talks, Industry visits, Workshops, Boot camps etc.
Our program crafts students with thinking minds that are sensitive to societal needs and issues thus making them good human beings and responsible members of the society and provide an environment that facilitates all-round development of the student personality.